I've started a personal project called the connection series, about people and their deep connections with other people, places, or things that are dear to them, captured in large format photographs. There's something about large format, and I wanted to use it to capture things that are
important.
When my mom died, I realized just how important photographs of things and people I loved were to me. I can't express in words the dearness of these captured moments to me. I want to understand and explore and capture this for other people, both for a meaningful project, and to give these people that I love a photo to cherish. I think I also wanted to use this as a way to better understand people and their tragedies, triumphs, and what makes them themselves.
the other weekend, I went to visit one of my closest friends, Corey. she and I went to high school together and were only friendly acquaintances until we started shooting senior year. we ended up both going to school in boston, and have only gotten closer since. we have so many things in common, especially one main thing that nearly no one our age could relate to or understand. I can't tell you how grateful I am to have had Corey to lean on during some of the hardest times in my life. besides Joe, no one has been there like Corey... and that's saying a lot, since I received a lot of support from many wonderful people.
Corey and her family sold their home and moved to their beach house last year. this place and this house is so important to Corey, and I wanted to capture that. the other part of this was her dogs. I'm so glad we got them in one of the photos, because they're so important to Corey.
I took a few other photos, but I really want to concentrate on only using the best and most meaningful photographs, so there are only 3 for part one of this series.
Corey is a fairly private person, and I want to make sure to respect that, so I don't want to publish the specifics of some of the things written in this post, but I think you can get the gist of the importance from the descriptions I'm giving :)
the first photograph is of Corey in her room. Corey has amazing taste and chooses such beautiful things to put in her room. her room is something she loves. her room is going to be destroyed for renovation, so she wanted a picture in it to remember it the way it was. she's hoping to re-create it in her dorm this fall. She loves to read and especially LOVES Harry Potter (who can blame her?), so I took this photograph of her reading her favorite book in the HP series. her dress has little bumble bees on it, and it's her favorite dress for a deeply personal reason.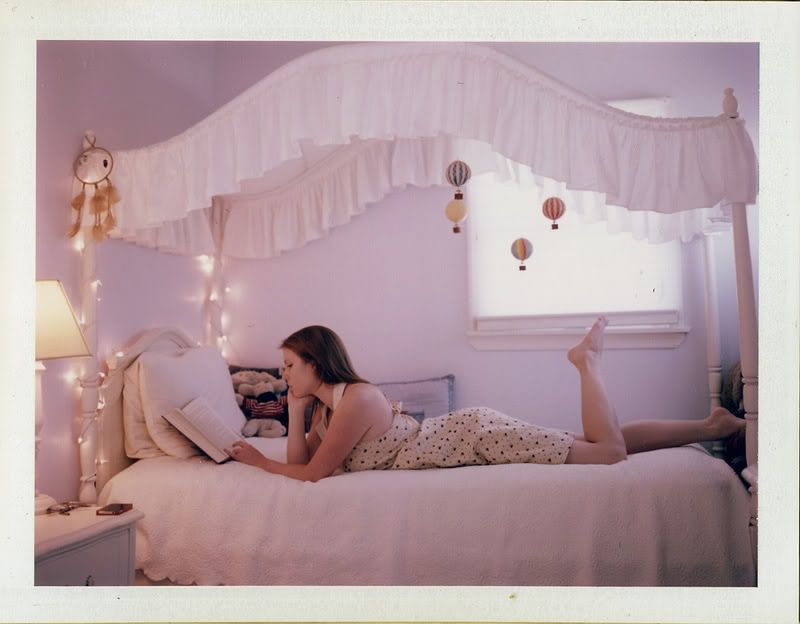 this photograph is taken on a broken pathway in a bird sanctuary right by Corey's house. Corey and her sister used to explore here when they were little and they thought they had discovered something no one else knew about. a place that seems secret, magical, and all your own is something I think we can all relate to from when we were younger, and if we're lucky, even as we age.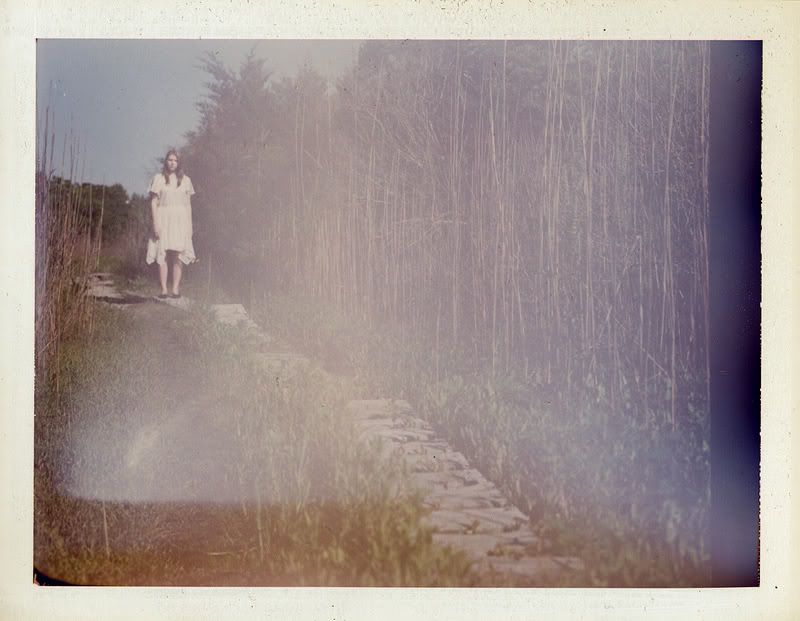 this last picture is of Corey's beautiful beach house, with Corey's two beautiful dogs who she loves. animals are so important to Corey. She volunteers at the local animal shelter, has fostered kittens in Boston, is a vegan and an active member of the vegetarian society at school, is an adamant protector of animal rights, and plans to adopt elderly dogs for her first several years out of college to give them a place to live and be loved. so of course, you can imagine how strong her bond to her own two dogs is. I'm so glad we got them in this picture.
that's the first part of this series. I already have an idea of what I'd like to do for the next few parts. I'm so happy to be doing this.