I want to write out the story of this, because it's important to me to remember it. but if you're just looking for the pictures, skip to the end :)

during the last week of summer, Corey and I ventured off to Trailside, and area in a nearby reservation that I hadn't been to in forever, but had been recommended to me. I went there for a shoot with Claire earlier, but we must have gone in the wrong area, cause it didn't seem right. Corey and I decided to re-visit it and find the pretty area. we went to a map, but it didn't tell us anything about Trailside itself, more about the reservation as a whole.
we decided to head off towards the lake to shoot. almost immediately, we started walking along this big fence. from what we could see, there seemed to be a big garden behind it. we were curious, so we walked around to see if it was something that we could go in. the front gates were open, so we walked in. there was a man and a big friendly dog, right by a little hut of sorts. we couldn't tell if it was possibly a house, or something like that, so we asked if it was public. he said that it technically was, and asked if we'd like him to explain it to us and show us around it. it was beautiful inside and I was already intrigued. I just had some sort of feeling that there was something special about this place.
he introduced himself as Jeff. Jeff told us about the gardens, and how state university programs allow students who have become "master gardeners" to come grow in a plot of land here (or at least this is my understanding of it). there was an area where someone was growing tomatoes and taking the best strains and breeding/regrowing them the next year. that same person had an area where they grew mostly berries. Jeff told us that the same guy couldn't bear to see anything wasted, though, so he took various thrown out plants and grew them there. it was beautiful.
there was a garden that grew vegetables, doing the same thing as the tomatoes-- taking the plants that produced the most and re-breeding/growing them so that every year, it's a more productive vegetable garden. they donate the vegetables to the soup kitchen.
next we went to a patch of flowers, which Jeff explained was the first and original part of the "cancer garden". Two women who lost their husbands to cancer and wanted to start a garden, where they would grow flowers to take to cancer patients who didn't have much company. I'm going to skip over some of the details out so as not to share other people's personal lives except for my own, but it felt like such a genuine moment, one where you're reminded how very human we all are. one where the company you keep feels real and so so alive.
Jeff went on to show us a bunch of beautiful flower gardens. there was one where they grew northern-hardy tropical plants, that grew up so so high. he told us they start from nothing every year, and just sprout up.
there were butterfly gardens, and a second extension of the cancer garden, which seemed to have more flowers. he explained that they originally didn't have much knowledge in gardening, but as they've continued to do this, they've started to want to learn more about what flowers are best to plant and what conditions are best for them, etc. I thought that was really interesting, the way that one passion and intention can lead to a whole new world.
then there was this absolutely beautiful garden. it was called the harry potter garden, cause all of the herbs that surrounded it are plants used in the books. SO COOL :) there was a gazebo, and big, beautiful plants. I loved it the most, I think. and that's saying a lot.
after we finished touring the gardens, we went back to a big plastic table near the little hut. there we met several new people, all with their dogs. I liked everyone instantly. their personalities seemed so distinct, so genuine. not only that, but they were all extremely interesting. and so welcoming. they all get together at least once a day to let their dogs run around and to chat. it seemed like such a wonderful group of friends. normally, I think the Corey and I would be treated a certain way since we are so young, but I felt like we belonged there all along. I don't really know how to explain it, but it was the most wonderful feeling, and the best time being there, meeting all of these new people, really feeling like this is how I want my life to be... spontaneously meeting genuinely good new people, hearing about their lives, discovering new beautiful places and the stories behind them.
Also, I felt like this was one of those things life handed me. something that was exactly everything that I needed at that point. I had recently read
The Guernsey Literary and Potato Peel Society
, which was a wonderful novel, and it made me long to meet a group of friends like that. This reminded me so intensely of the group of friends in the novel... it was unbelievable. and it was just what I needed for other reasons, too. Corey and I both left giddy with excitement, saying what an amazing day it was.
We were welcomed to come back, and I was hoping to go back again that week before I left for school, but I didn't get a chance due to some personal stuff. Corey and I promised to go back when we came back home from school, and I can't wait.
Honestly, my description of this day really doesn't do it justice at all. But I've written down enough to remind myself of it, and to give everyone else a good idea of it, so I think that's ok for now :)
Corey and I took a bunch of photos around the garden, and they came out really strangely. Like NO contrast, and a violent tint over them. I think it was a a mix between the type of film I was using (it was low contrast, which I didn't realize until after the fact), faulty exposure settings (messing around/not trusting my external light meter stupidly), and where I got it developed. I was really disappointed, but I still like the photos anyway. And I remember how it really looked well :)
so here they are, along with a couple randoms at the end, all taken with my Kowa 6mm.
some of the wonderful people we met (and a couple of the dogs!)"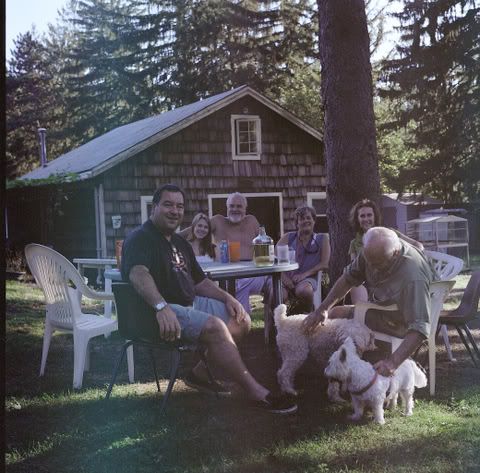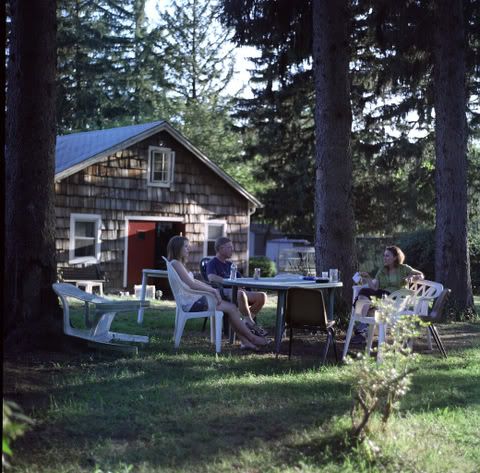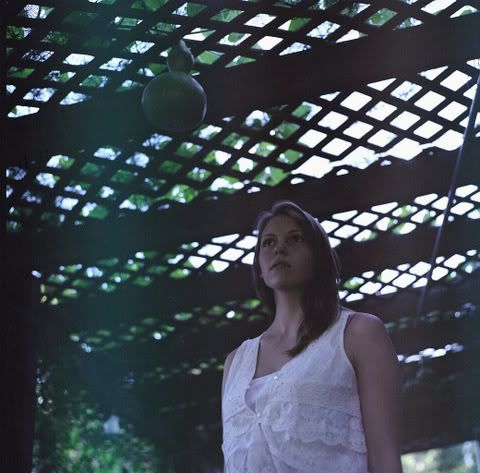 where berries and thrown out plants are planted: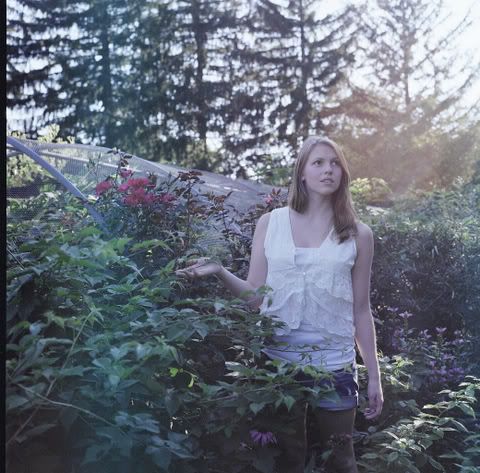 don't worry, there was a patch in the flowers that was bare, she didn't squish any :)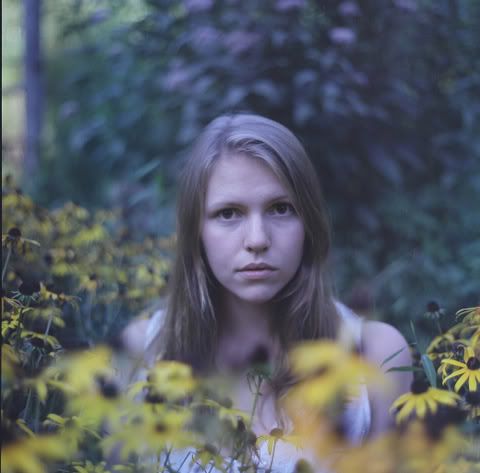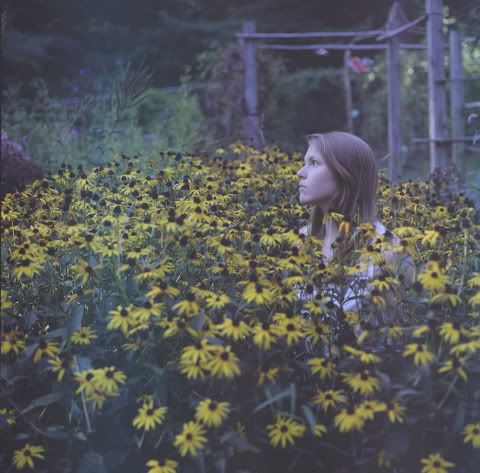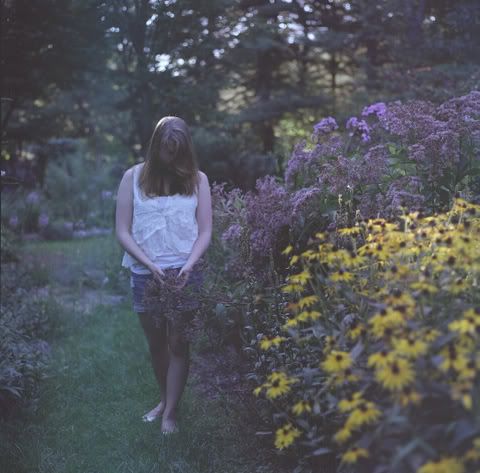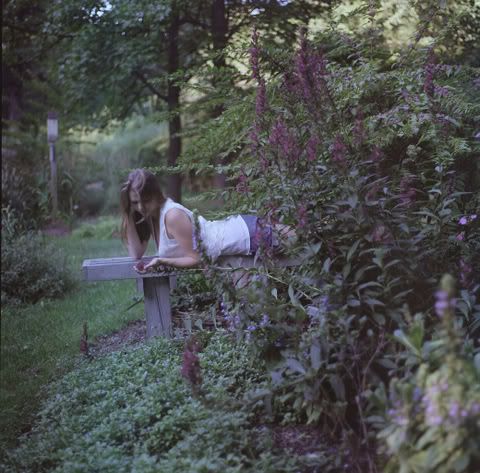 by the tropical plants: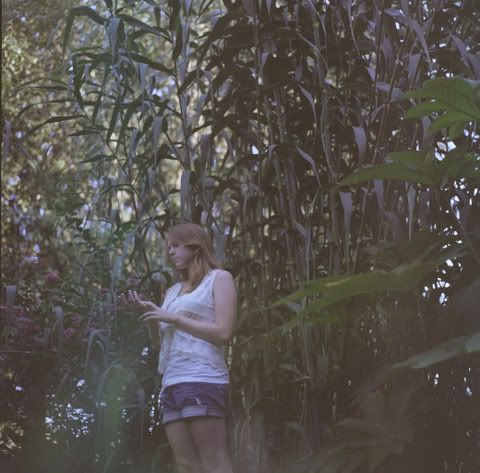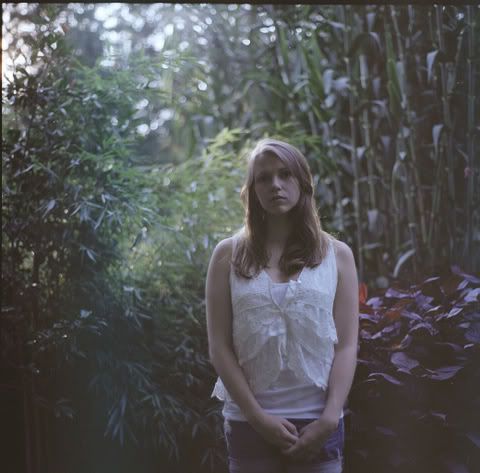 harry potter garden: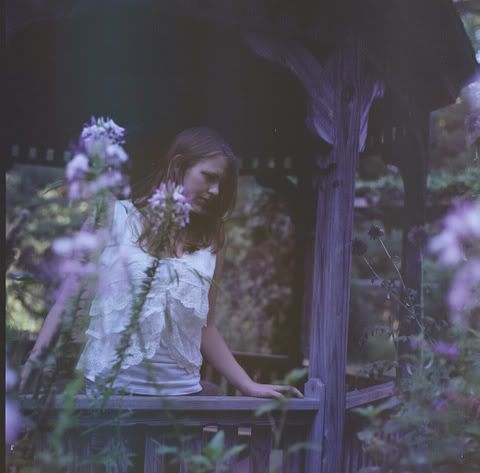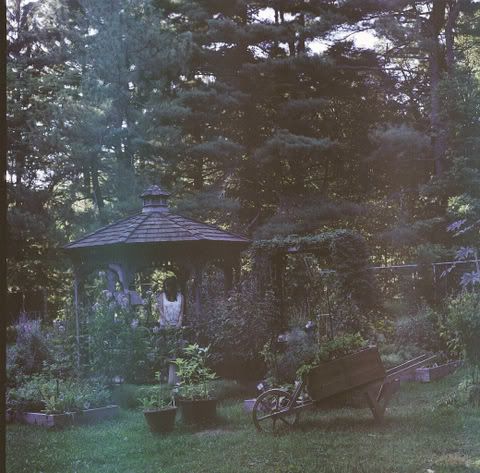 by the second cancer garden: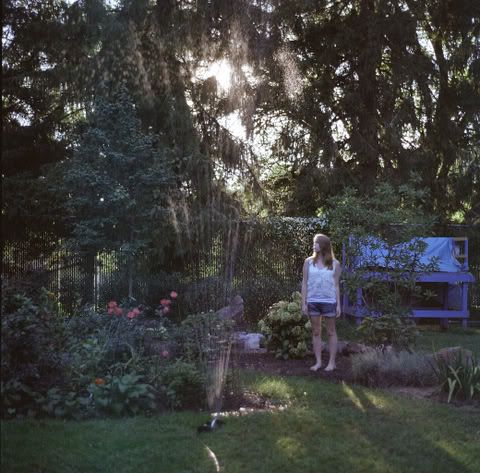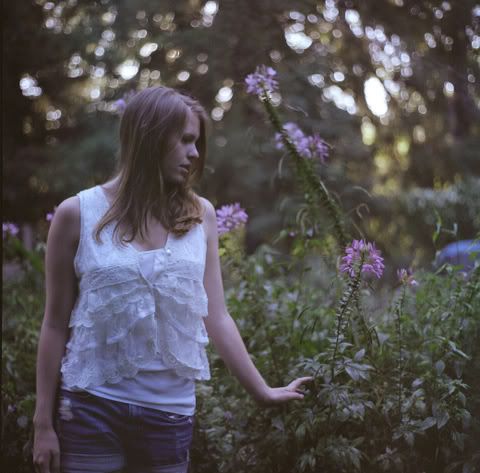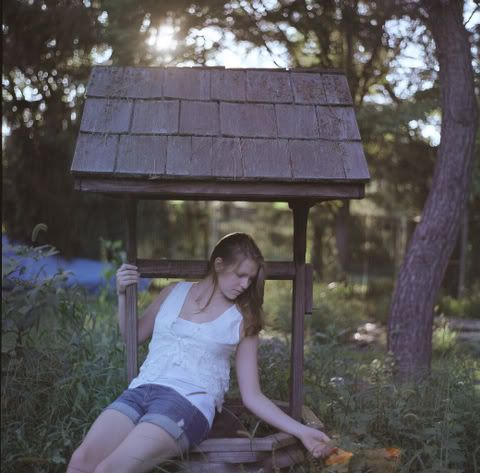 --
randoms: